Welcome to our Reception page
Our Teachers are Mrs Vincent (Ash), and Miss Puttrell (Beech)
Tapestry - Please click on 'Tapestry' to follow the link to view your child's portfolio.
Quick link button also available from our Home Page.
For further information please view the Welcome Presentation pages 14 & 15 above.

Home Learning
Parents and carers,
Due to school closure we are providing a range of learning resources for children to access at home. It would be useful if your child could spend some time each day on English, Maths and Reading whilst also remaining active.
Teachers will be uploading links and resources regularly so please continue to check the class page each Monday.
Reception children work best with a structure to their day, so you might want to set up a timetable, which would include lunch, snack and rest times as well as times for 'lessons', learning through play and daily active/keeping fit. This timetable could also be used to support your child in their maths learning about time.
We will also be asking that the children's home learning is put onto Tapestry via one entry per child, per week, so that we can give feedback to all.
Routine daily tasks
Read daily, both hearing your child read and reading for pleasure/ sharing a story
Practise reading and spelling all of the children's high frequency words learnt to date. You could create games using the words, such as pairs. (See class page above for a link to all the high frequency words).
Keeping in Touch via Tapestry
Please keep in touch with us via Tapestry. We are really enjoying seeing your home learning and what you are getting up to.
We are also keeping in touch with you with replies and videos. We are aiming to send you out 9 videos a week from all the Early Years staff. So far we have posted stories and nursery rhymes and have just begun to set you some fun and lighthearted challenges.
New half term topic Summer 2
Journeys
Week 8 Home Learning: 1.6.20
Videos have now been uploaded underneath each area to give more detail of the suggested home learning.
Inline with the rest of the school, we will be requesting that all the home learning is submitted via one entry per week onto Tapestry, that way the teachers are giving feedback to each child for that week of home learning.
We will also be setting a due date for the home learning of the following Wednesday.
So, home learning from w/c 1st June is due by Wednesday the 10th June. If home learning is submitted after this date it will be added to the journal but would, unfortunately, not be receiving feedback.
We will aim to respond to each entry on the due date, this is inline with the expectations for the rest of the school, to maintain consistency. Thank you.
Guided Writing:
What can you see?
Who is the woman?
Why is she holding an umbrella and a bag?
Where did she come from? Where is she going?
What might she be thinking at this moment?
If you could ask her a question, what would you ask?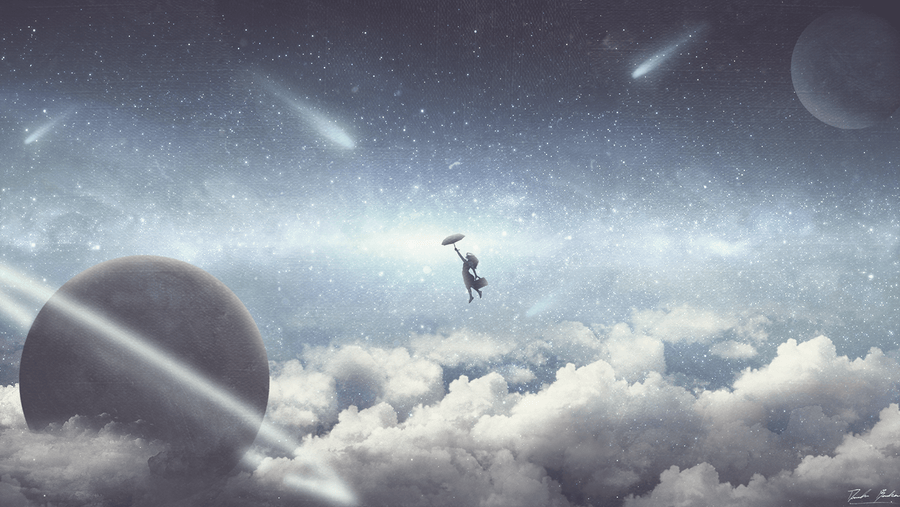 English: Your Favourite Holiday
Can you write some sentences answering these questions and put a photo in the box above the lines?
What is your favourite holiday you have been on?

Where was your favourite holiday?

Was it hot or cold there?

What did you do on that holiday?

Who did you go with?
Remember to use lined paper (or you can draw your own wide lines onto plain paper).
Remember to have a go on your own. You can talk with a grown up about how it is important to try to spell the words yourself and use the sound mats. If you make a mistake remember to just cross it out so we can see where you have edited your work.
Maths:
Hole punching eggs. Create some egg shapes out of paper with a grown up. Can you number your eggs 0 - 20. Than using a hole punch, create the correct number of holes to match the numeral written on your egg. See example.
Resources
Sky & Grass Letter Formation Posters
This is the programme we use to teach the children letter formation.
Blank phoneme frames
This is useful to support writing using phonics.
CVC word phoneme frames
For children to practise their phase 2 phonics in phoneme frames
For children to practise their phase 3 phonics in phoneme frames
Metal Mike word cards
Metal Mike is a game to help children practise identifying each sound in a word. The 'robot' is fed a word card and the child needs to say the word in 'robot speak' breaking down each sound. They can then try writing the word in a phoneme frame.
The perfect sentence
This is a poster to support your child in checking their own sentences.
Writing prompt poster
This is a suite of posters to support your child when writing sentences. Only some are relevant to Reception, but I especially like the one that says 'use phonics'
Wide Lined Paper
In Reception we use wider lined paper to support the children with ensuring their writing is on the line. Narrow lines can be tricky for our large letter formation. I have uploaded a template if you wanted to print this, or alternatively draw some wider lines onto plain paper.
Mindfulness Colouring

Busy Fingers

Zipping and unzipping your coat

Doing up and undoing buttons

Make your own playdough (recipe)

Threading a bracelet

Word searches

Outside

What flowers can you spot on your daily exercise?

Can you make ice eggs/decorations? (picture)

I saw a lovely post online about collecting some sticks on your walk and making something special with them?
(picture 1, 2, 3)

Live Streaming of Zoos and Museums

Story Time

Can you find the longest word in a book?

Can you read that longest word? What does it mean?

Can you stop in the middle of the book and predict what might happen next?

Story Teller Website

Construction

Using whatever you have at home:
lego,
stickle bricks,
blocks,
or junk boxes
to create towns for people or dens for animals.
Further information
Learning through play
Please also allow time throughout the day for your child to learn through play. This can be carried out independently or with support from an adult. Some suggestions:
Create a shop, café, restaurant, doctors, vet role play. For some of the resources, you can suggest that your child creates their own using junk modelling.
Make a den using sheets, pegs, chairs etc.
Get creative. Children can make their own collage resources by cutting up different materials.
Spend some time outside in the garden, if possible. Create a mud kitchen area or simply do some digging.
Using whatever you have – lego, stickle bricks, blocks, or junk boxes to create towns for people or dens for animals.
Create your own puppets and make a puppet show.
Listen to different styles of music and find resources around the home to create a band (you might want to put a time limit on this, as it could get noisy and disruptive if you have adults trying to work from home!)
Keeping in touch with relatives
It also might be nice for your child to write a letter or a card to a relative they are perhaps unable to visit at the moment. Or you can help them learn about technology through email, Skype, WhatsApp for example. Please remember E-safety rules.
Yoga/mindfulness/brain breaks
To separate each of your sessions at home, you might want to include some brain breaks. Reception children are used to these and can be found on Youtube if you search 'brain breaks for kids'. The children have done ones such as "Shake your sillies out", "the Penguin song" and "Wake up Shake up". They are also used to doing yoga sessions called "Cosmic Kids Yoga". Even simple breathing techniques of a deep breath in through their mouth and long "rainbow breaths" out through their mouth will help calm them.


BBC Supermovers Website - Supermovers is also a fun, interactive website to get the children moving and having fun.
A Miracle in Town
The Reception children proudly present their version of the very first Christmas.
Reception - Road Safety Workshop Wednesday 6th September
The children had a brilliant time learning all about road safety. They discussed the different types of vehicles on the roads. They learnt the phrase "Stop. Look. Listen. Think." and all about people who wear fluorescent clothing, including Lollipop people. We discussed the importance of wearing a seatbelt in the car and the dangers that could happen if we didn't wear one. The children were told the importance of leaving the car on the pavement side and always making sure a grown up fastens their seatbelt. Then the children practised crossing the road safely with a grown up and always making sure you hold hands.
Well done Reception, you listened really well.
If you want to discuss this further with your child, please click on this link to take a look at the website.