St Mary's Church 150 Years Anniversary Celebration - Sunday 29th September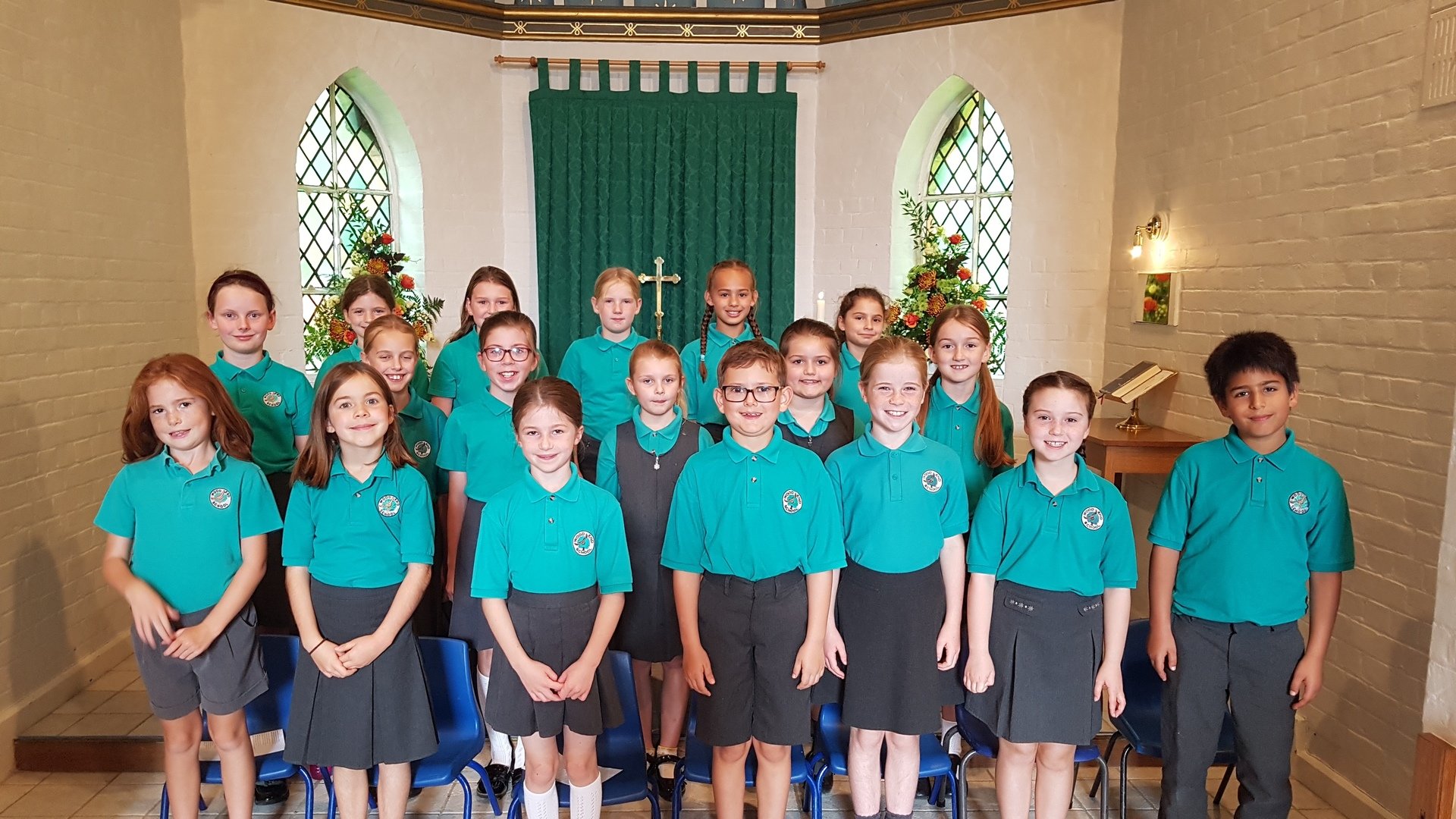 Children in the choir from Years 4-6 sang in a service at St Mary's on Sunday which was celebrating the church's 150 year Anniversary. The children all sang beautifully. Thanks to Mrs Timms, Mrs Whitwam and Miss Hills for supporting the choir in rehearsals and at the event.
Music
Autumn 2019 KS2 Choir **UPDATE**
Christmas has officially started at Choir! We have been asked to sing at the Christmas School Fair on Friday 22nd November, so please save the date!
Lyrics for the Christmas Fair - please learn by heart.
Year 5-6 ONLY Choir members - Lyric booklet for the Rotary Carol Concert (Save the date: Wednesday 4th December, evening).
If you are able to offer your help to assist or run a musical club at Wood End, please get in touch. We would love to hear from you!
Head Teacher Awards
Celebratory Assemblies are held weekly in KS1 and KS2. Children are given Head Teacher Awards for special efforts made in school that week, including musical celebrations. Peripatetic teachers may also nominate children to perform their musical instrument in these assemblies.
Peripatetic Music Lessons
Children at Wood End are encouraged to take up a musical instrument from Year 4. Currently, Wood End offers lessons in piano, guitar, flute, french horn, trumpet, trombone and recorder. Please see/call Mrs Easterbrook (School Office Thursday and Friday) if you would like to take up an instrument.
Children are encouraged to take part in all sorts of productions and performances during their time at Wood End.
If you would like to enquire about music at Wood End, please contact Mrs Timms (Year 4 Teacher)