PTA KEY NEWS
Sept. 2020: Welcome to / Welcome Back from the PTA!
As we are currently unable to run our usual Second Hand Uniform Sales, please make use of our Facebook Group to share any items.
Wood End School PTA 2nd Hand Uniform Sales and Costume Exchange: https://www.facebook.com/groups/1846370495633651
You can post here any good quality school uniform that you are happy to pass on.
We ask that for any second hand uniform transactions, a suggested donation of £1 per item is made to the PTA.
Now more than ever, we need new volunteers! It's a great time to get involved when we are looking for new and innovative ideas for fundraising activities when we don't know when we will be able to resume our regular events. Do please get in touch – we'd love to hear from you!
-> Do have a look at our other pages on this site including:
.
If you would like to make a donation to the Wood End PTA you can do this through Virgin Money Giving and choosing "Wood End School Parent Teacher Association", or contact us for Bank Details. - Thank you.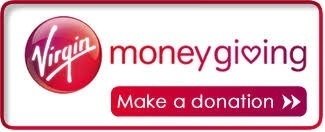 PTA DATES: UPCOMING EVENTS, MEETINGS AND FUNDRAISERS

.
.
PTA MEETINGS FOR THIS SCHOOL YEAR - 7.45pm
We normally run 2 PTA Meetings per term. All parents/carers/teachers welcome (you are already a member). Come along to share your views or just listen in. Everyone welcome.
Tuesday 22nd September 2020 (Online)