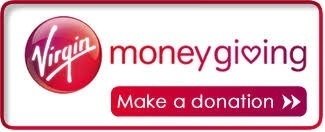 PTA KEY NEWS
16th July 2021: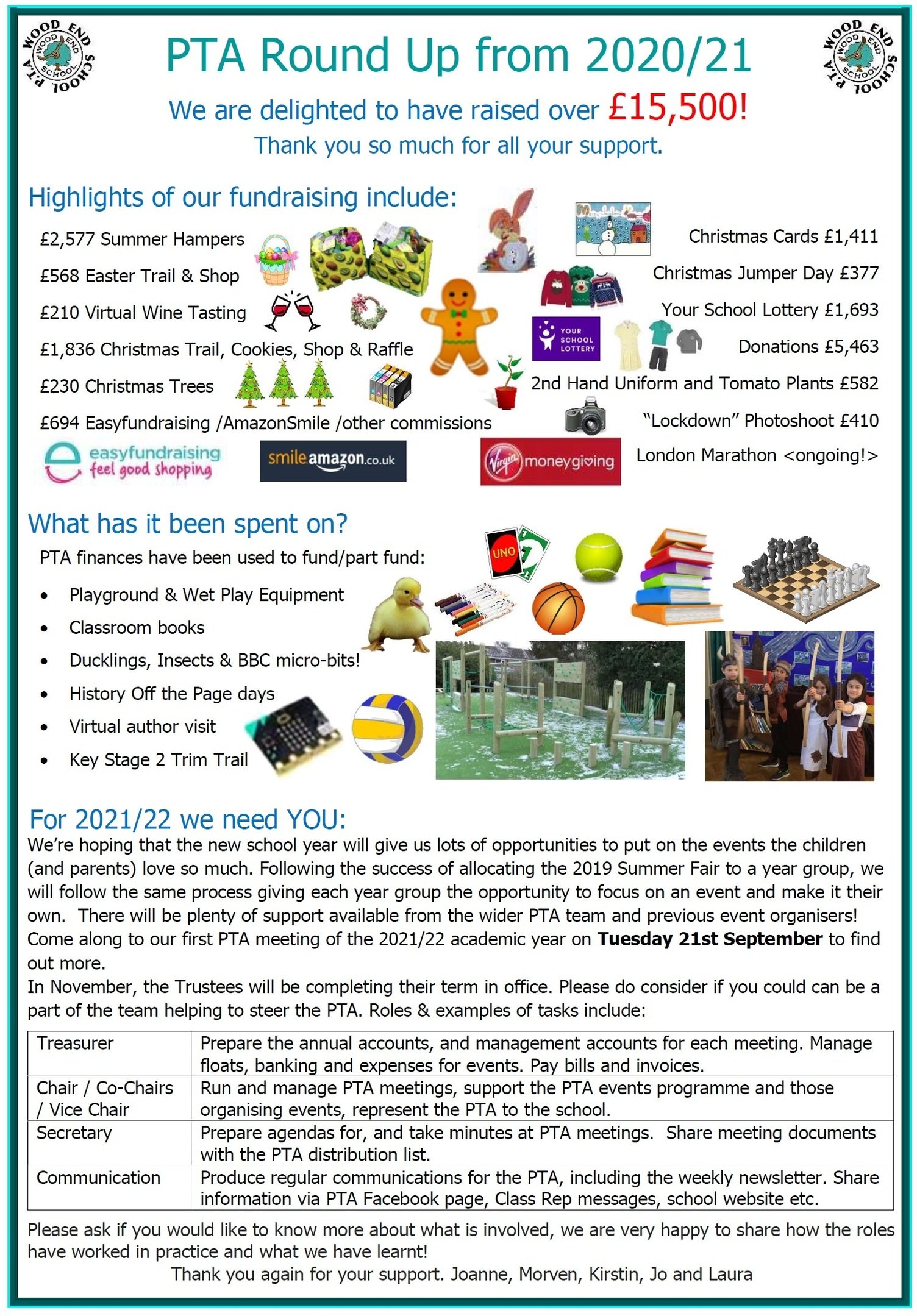 Remember To:
Buy your Summer Trail Tickets: www.pta-events.co.uk/woodend/
The trail runs from 21st July to 31st August. Keep your eyes peeled for a host of summery items displayed in windows... make a note of the letters and crack the secret message to be in with a chance of winning one of many great prizes. Tickets on sale now, £5 per family.
Support us with Your School Lottery: www.yourschoollottery.co.uk/lottery/school/wood-end-school
Raise funds just by Shopping Online: www.woodend.herts.sch.uk/home-1/about/commissions
Sponsor Mr Barker for the London Marathon: www.virginmoneygiving.com/fund/woodendmarathon2021
Search for / Share Second-Hand Uniform via our Facebook Group: "Wood End School PTA Costume and School Uniform Exchange" www.facebook.com/groups/1846370495633651
Save the date for the 1st PTA meeting for 2021/22 on Tuesday 21st September.
9th July 2021:
Wood End PTA London Marathon 2021
You might be aware that Wood End PTA has a charity place in the Virgin Money London Marathon on October 3rd 2021, and our Sports Coach Mr Barker is running to raise funds for the school.
We are aiming to raise £2000 in sponsorship money to go towards new books, laptops, PCs and ICT equipment, so if you haven't already, please click on the following link to sponsor Mr Barker and share some words of encouragement! (and thanks to those that have sponsored so far!)
Mr Barker also found some time in his training schedule to give us an update on how it's all going!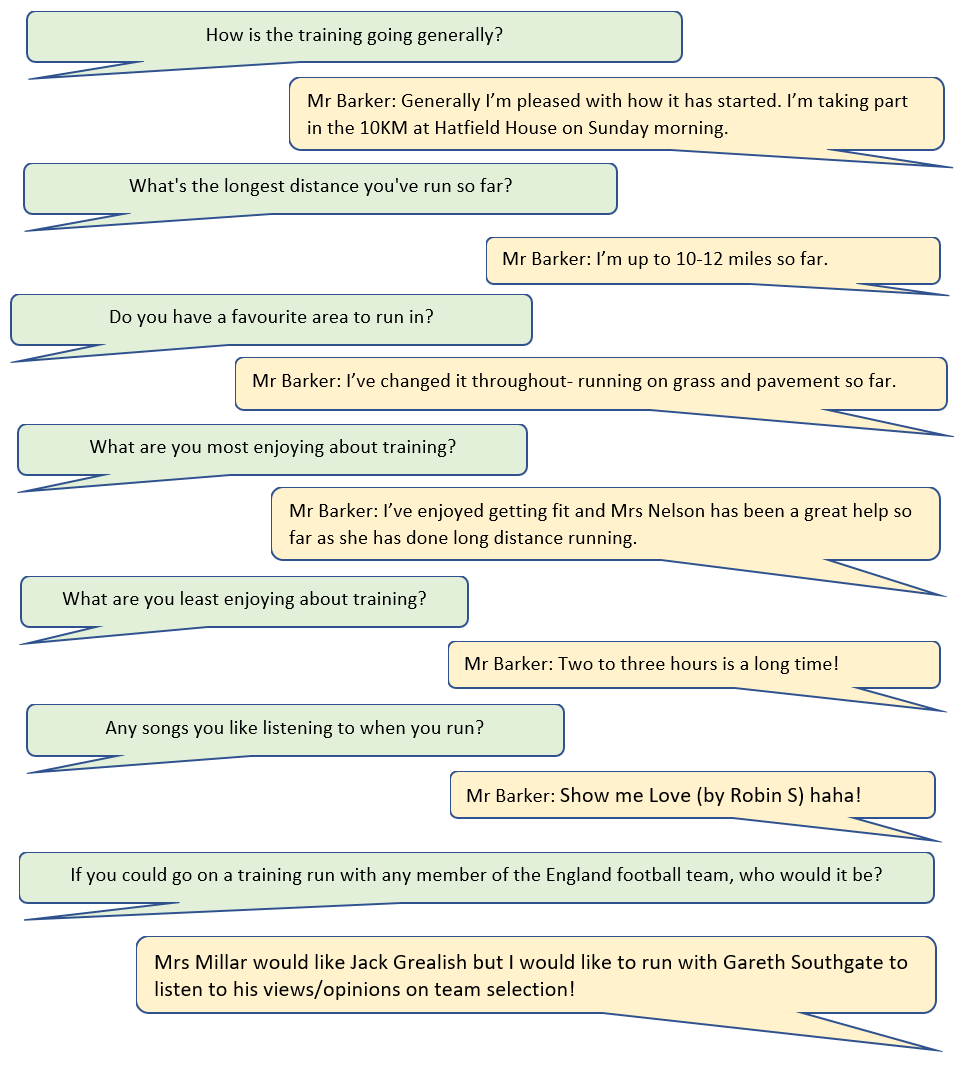 Thank you for supporting us with Your School Lottery
We have just

received

a further £148!
Wood End Summer Trail!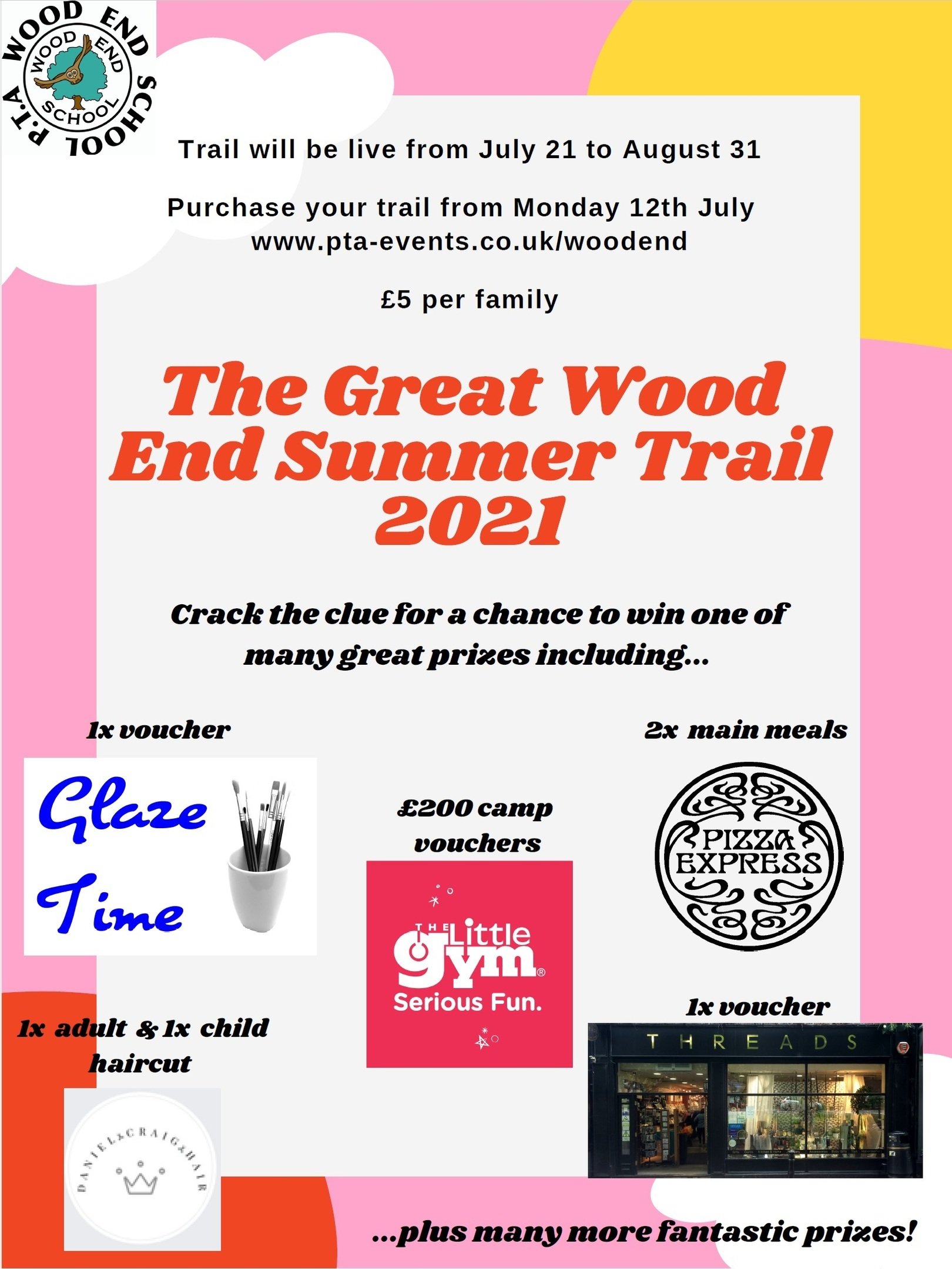 Remember To:

Thank you!
Do read below for details on our upcoming dates, and have a look at our other pages on this site including:
If you would like to make a donation to the Wood End PTA you can do this through Virgin Money Giving and choosing "Wood End School Parent Teacher Association", via the "PTA Payment" option on School Gateway, via the PTA Event Page or contact us for Bank Details. - Thank you.
PTA DATES: UPCOMING EVENTS, MEETINGS AND FUNDRAISERS

.
.
SUMMER TRAIL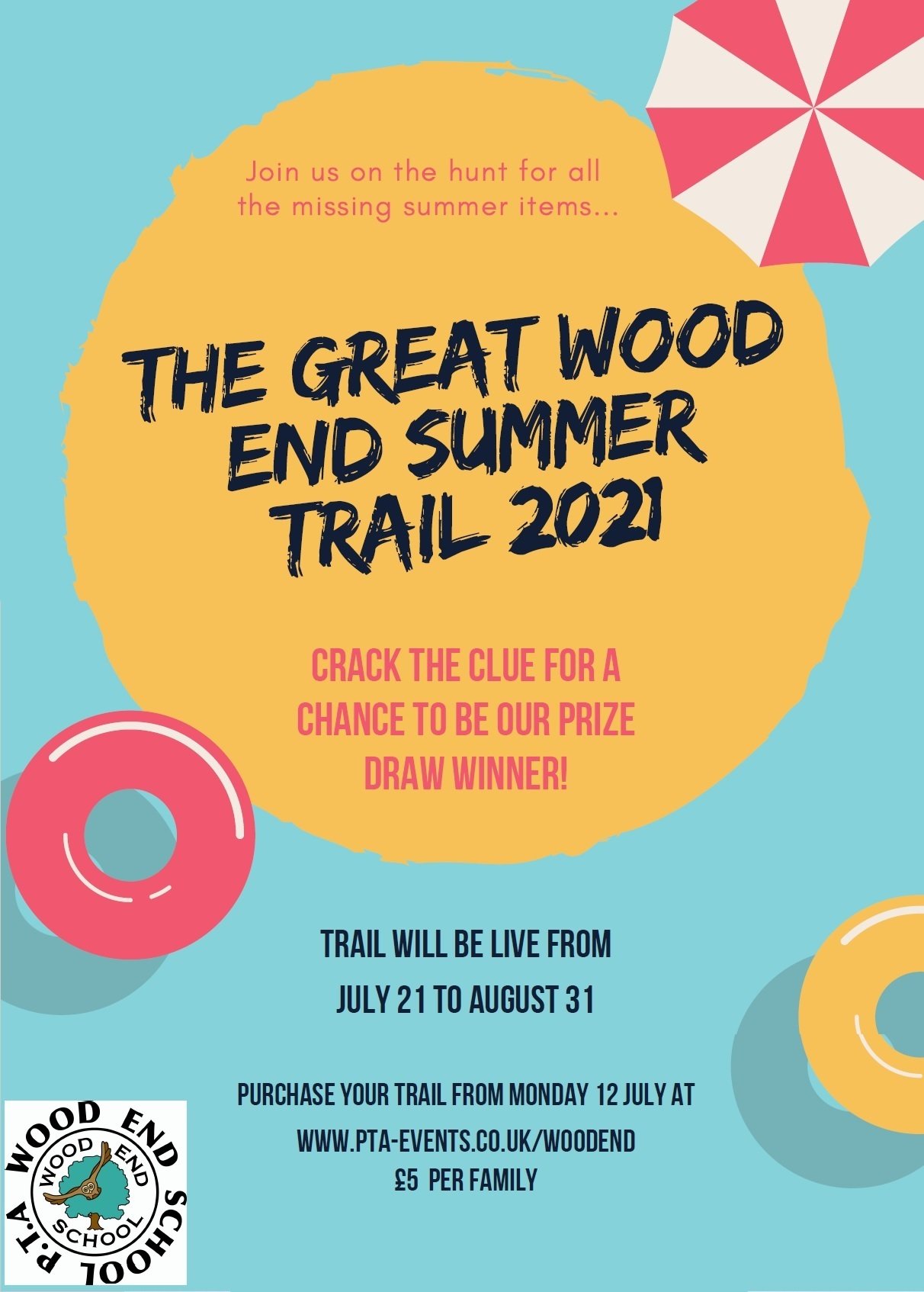 The Great Wood End Summer Trail will be running from 21st July to 31st August
Purchase your trail from Monday 12 July at www.pta-events.co.uk/woodend £5 per family.

Crack the clue for a chance to be our prize draw winner!
.
YOUR SCHOOL LOTTERY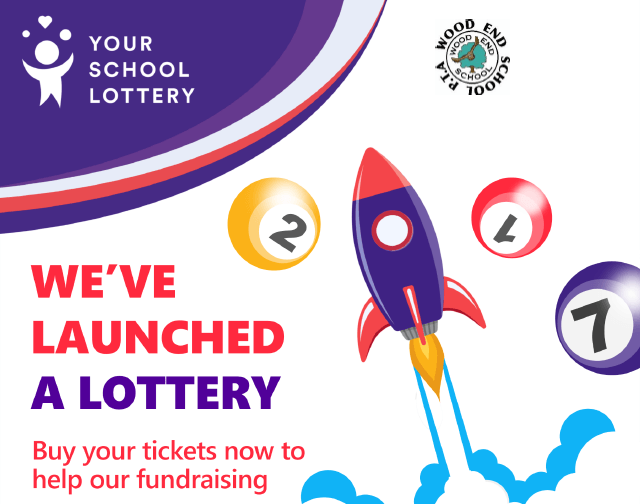 .
PTA MEETINGS FOR THIS SCHOOL YEAR - 7.45pm Online
We normally run 2 PTA Meetings per term. All parents/carers/teachers welcome (you are already a member). Do join to share your views or just listen in. Everyone welcome. Please email us so we can send you the details.
Tuesday 22nd September 2020

Tuesday 3rd November 2020 (7.30pm AGM, followed by PTA Meeting)

Wednesday 13th January 2021

Thursday 18th March 2021

Tuesday 11th May 2021

Thursday 8th July 2021