PTA KEY NEWS
17th Jan. 2020: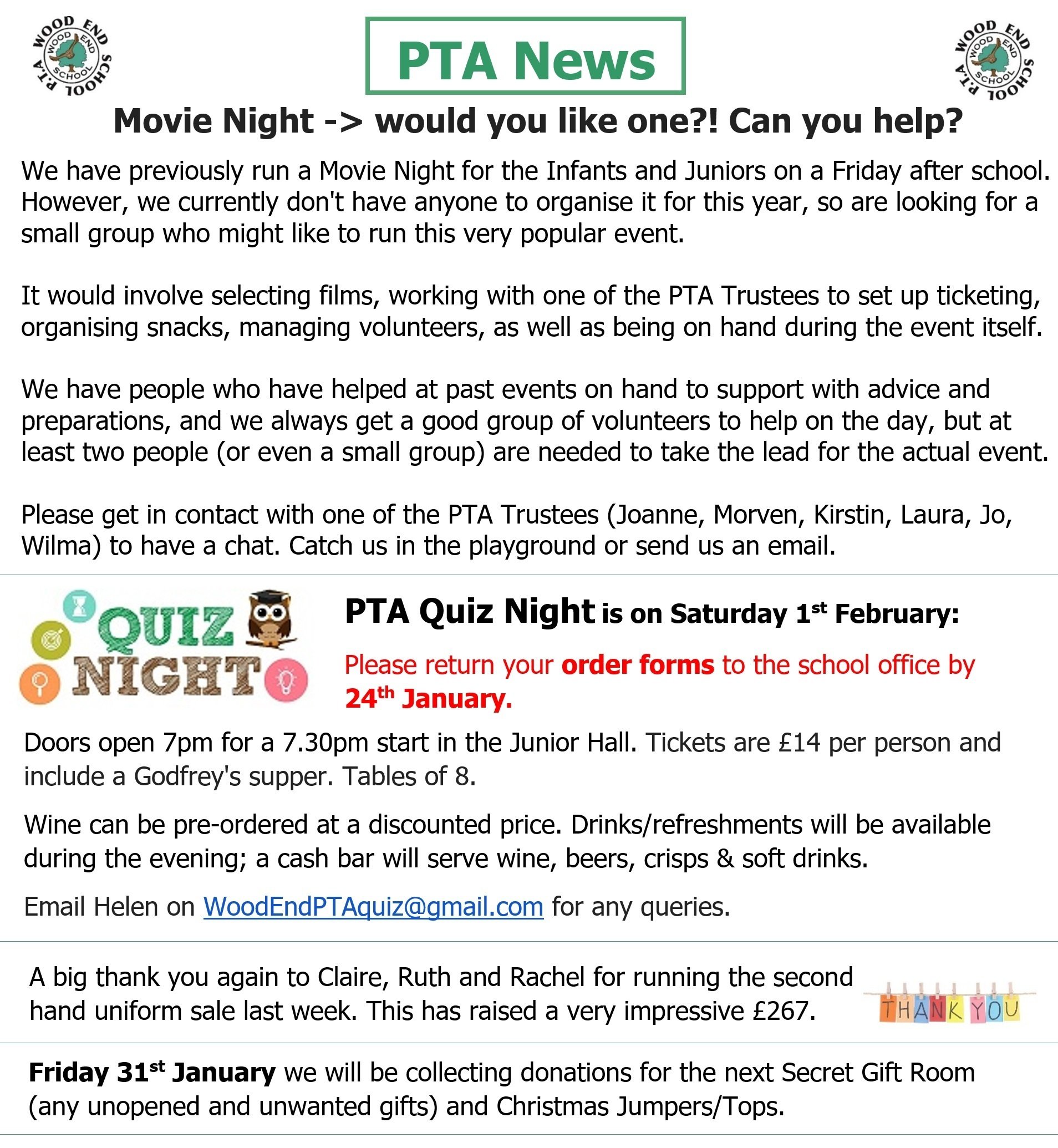 .
.
-> Do read below for details on our upcoming dates, and have a look at our other pages on this site including:
PTA DATES: UPCOMING EVENTS, MEETINGS AND FUNDRAISERS
.
PTA QUIZ NIGHT - Saturday 1st February - Save the date!
The ever popular PTA Quiz Night returns on Saturday 1st February. See an email from your Class Rep.
Doors and Bar open at 7pm in the Junior Hall & Dining Room, for a 7.30pm start.
Tickets will be £14 per person and include a Godfrey's supper. Tables of 8.
Look out for invites in book bags in January.
Please return order forms with payment (cash or cheque made payable to Wood End School PTA) via school office by 24th January.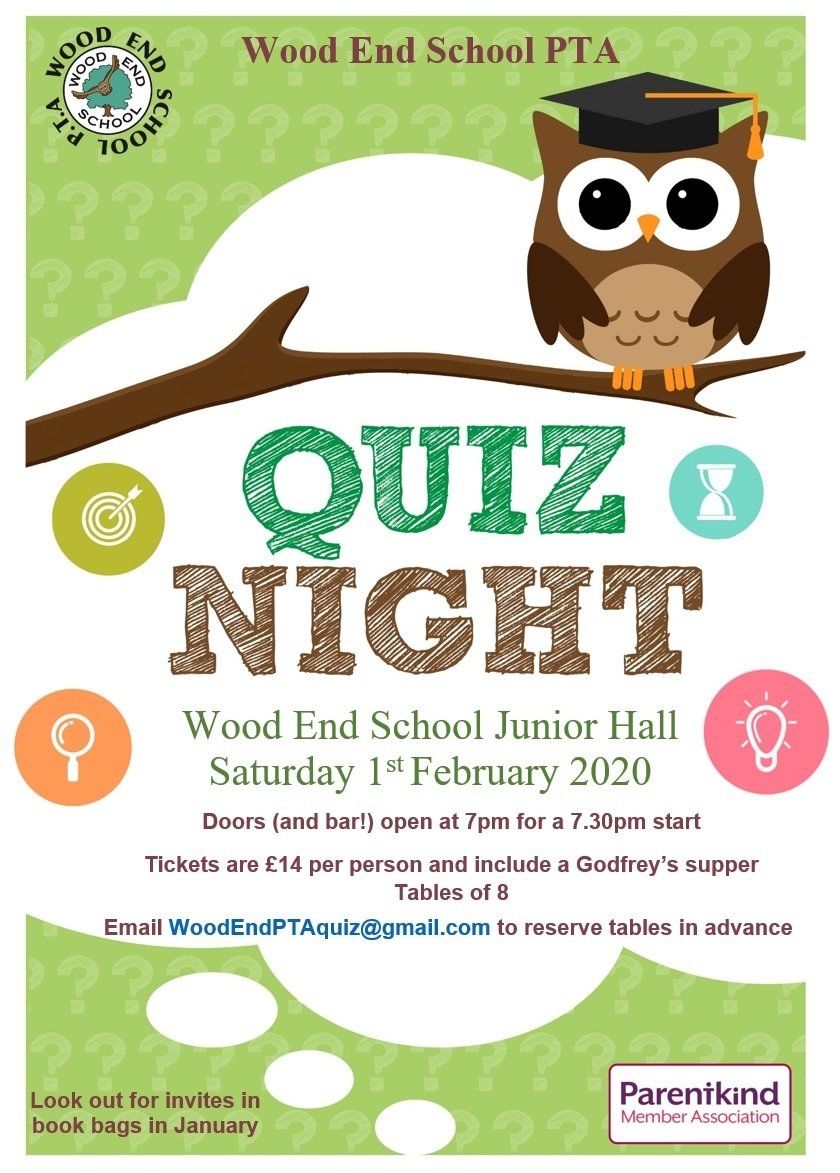 .
GIFT ROOM AMNESTY AND CHRISTMAS JUMPER DONATIONS - Friday 31st January
If you received any gifts at Christmas or on a birthday that aren't quite to your taste (or you got two the same) we'd love any donations that can be used at our next Secret Gift Room.
Also, please donate any Christmas Jumpers or Tops that are now outgrown, as later this year we will run another sale (just like second hand uniform - but for Christmas tops!).
.
FUN RUN - date TBC May 2020
.
SUMMER FAIR - date TBC
.
PTA MEETINGS FOR THIS SCHOOL YEAR - 7.45pm School Staff Room
Tuesday 24th September 2019
Thursday 7th November 2019 (7.30pm start)
Tuesday 14th January 2020
Tuesday 24th March 2020
Wednesday 13th May 2020
Thursday 9th July 2020
Tuesday 22nd September 2020