Commissions and Donations

Commissions on shopping

Do you shop online? Did you know that with one click you can shop online at all your favourite stores and support the school through the PTA – and it costs you nothing! Available as an App for your mobile phone or via the website.
By clicking here on Easyfundraising (or on the logo above) you will be able to shop at a very wide range of stores and a donation will be made to the PTA. It's that easy! You just click on the link, register choosing Wood End School PTA as your cause, and get shopping, it couldn't be easier. It is just like your normal online shopping and it is an instant fundraiser for the school. You do nothing more than your usual shopping! <click here for examples of steps>

Access your Amazon account through AmazonSmile rather than the regular Amazon site. (www.smile.amazon.co.uk). The site still has the same items available and looks and feels just like the regular site but you get to help out the school as you shop.
You log in to AmazonSmile using the same details as your regular Amazon account. The first time you go into AmazonSmile you will need to set up your chosen charity or if you have already chosen a charity we would love you to click the orange "supporting" under the search bar and change your charity to Wood End School Parent Teacher Association. <click here for an example of how to setup>.
Once set up every time you buy anything eligible through AmazonSmile you will be raising money to help the school.
You'll need to shop through a Web Browser* for AmazonSmile – and you can do this on a mobile phone too (rather than using the Amazon App). For easy access; create a shortcut on your phone <click here for examples>. (*Some smartphones using Android will allow you to use the App with AmazonSmile)
.

No more lost uniform - buy brilliant labels from easy2name and earn PTA commission on every order. When you view your basket just select "WOOD END PTA" as the fundraising group. (NB go direct to the easy2name website not via easyfundraising or any other cashback site otherwise you won't have the option to choose a fundraising group.)

Click on the button above to order Stikins Name Labels with our School Fundraising Number ( 25707 ) and earn commission for the PTA on every order of their fantastic labels.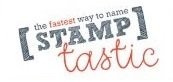 Order name stamps from STAMPtastic and pop our PTA code ( AL53EF ) in the "Gift Card, PTA Code or Discount Code" box as you check out to earn commission.

Delicious and Real, a local meal-planning business is offering a discount and a donation to our PTA. Enter our school's unique code at checkout and get your first month's membership for just 50p and then a £1 donation to Wood End School PTA when your subscription renews in month 2.
Woodend Primary School unique code: o0hr-sux5-yjov
" By creating a weekly meal-plan you will be reducing the amount of time you spend in the kitchen and supermarket as well as the amount of money you spend on your shopping. You will also become more mindful of your food choices and reduce your food waste. Through Delicious and Real, my subscribers are discovering that cooking from scratch doesn't have to be difficult or time consuming. My recipe library is bursting with simple ideas for delicious meals: there are over 250 of them! Quick family meals, comfort food, healthy recipes, vegetarian recipes … there is something for everyone. "
Donations

If you would like to make a donation to the Wood End PTA you can do this through Virgin Money Giving and choosing "Wood End School Parent Teacher Association".

Via Virgin Money Giving & ZIFFIT, search for our charity Wood End School Parent Teacher Association and you can donate the proceeds from any Books, Games, CDs and DVDs traded in.
Scan or enter your barcodes and get an instant price

Complete the online trade and pack up your unwanted goodies

Use their FREE courier or drop-off service to send your items
Matched Funding

Did you know many companies offer "Matched Funding" for charities? Sometimes this is a matched amount based on what was raised for an event, a flat fixed amount or based on number of hours volunteered. The PTA is a registered charity and so perhaps if you were running a stall at a fair, spent time organising for an event, setting up etc. etc.!, you could get in contact with your company's HR department to find out if this is something on offer. Just a few of the companies that have provided this to us in the past include: Argos, GSK, Telereal Trillium. Too many to list them all here (!); but just some other companies offering this include BP, PwC, Barclays, Shell and Boots.
It is often no more complicated than filling in an online form with your company and a letter from our Treasurer to confirm the details. Please ask if you would like to know more.
Thank you for your support!
The Wood End School PTA