Commissions and Donations

Commissions on shopping

Do you shop online? Did you know that with one click you can shop online at all your favourite stores and support the school through the PTA – and it costs you nothing!
By clicking here on Easyfundraising (or on the logo above) you will be able to shop at a very wide range of stores and a donation will be made to the PTA. It's that easy! You just click on the link, register choosing Wood End School PTA as your cause, and get shopping, it couldn't be easier. It is just like your normal online shopping and it is an instant fundraiser for the school. You do nothing more than your usual shopping!

No more lost uniform - buy brilliant labels from easy2name and earn PTA commission on every order. When you view your basket just select "WOOD END PTA" as the fundraising group. (NB go direct to the easy2name website not via easyfundraising or any other cashback site otherwise you won't have the option to choose a fundraising group.)

Click on the button above to order Stikins Name Labels with our School Fundraising Number ( 25707 ) and earn commission for the PTA on every order of their fantastic labels.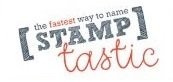 Order name stamps from STAMPtastic and pop our PTA code ( AL53EF ) in the "Gift Card, PTA Code or Discount Code" box as you check out to earn commission.
Donations

If you would like to make a donation to the Wood End PTA you can do this through Virgin Money Giving and choosing "Wood End School Parent Teacher Association".
Matched Funding

Did you know many companies offer "Matched Funding" for charities? Sometimes this is a matched amount based on what was raised for an event, a flat fixed amount or based on number of hours volunteered. The PTA is a registered charity and so perhaps if you were running a stall at a fair, spent time organising for an event, setting up etc. etc.!, you could get in contact with your company's HR department to find out if this is something on offer. Just a few of the companies that have provided this to us in the past include: Argos, GSK, Telereal Trillium. Too many to list them all here (!); but just some other companies offering this include BP, PwC, Barclays, Shell and Boots.
It is often no more complicated than filling in an online form with your company and a letter from our Treasurer to confirm the details. Please ask if you would like to know more.
Thank you for your support!
The Wood End School PTA