PTA DATES

UPCOMING EVENTS AND FUNDRAISERS
COFFEE MORNING Friday 20th April at The Oval. Drop in 9am to 11.30am.

FUN RUN Sunday 20th May: Infants 9.30, Juniors 10.30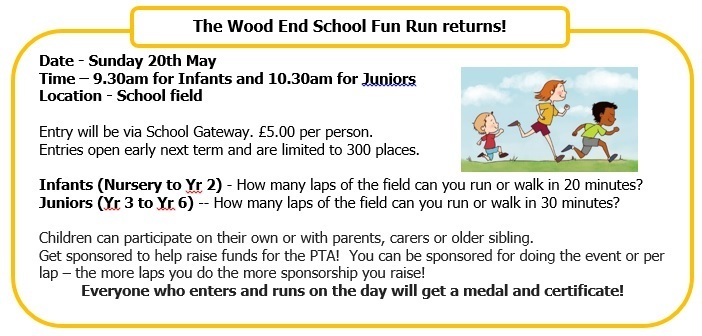 SPORTS DAY REFRESHMENTS Friday 8th June
SUMMER FAIR Saturday 30th June: 3pm to 6pm
PTA Meetings 2017/18 - Time 7.45pm in Staff room - everyone welcome
Thursday 21st sept - at the fox pub
Tuesday 7th Nov
Thursday 11th Jan 2018
Tuesday 20th March
thursday 17th may
<<--- Next Meeting!
tuesday 10th july