PTA DATES

UPCOMING EVENTS AND FUNDRAISERS
SOCIAL EVENING Thursday 13th September 2018 - informal drinks and chat at School from 8pm
2ND HAND UNIFORM SALE Friday 21st September 2018 - 3pm under the picnic shelter
FAMILY PHOTO SHOOT Saturday 13th October 2018 - book a 20 minute slot between 9am and 4pm
http://www.ianscottphotography.co.uk/wood-end-school-family-photo-days/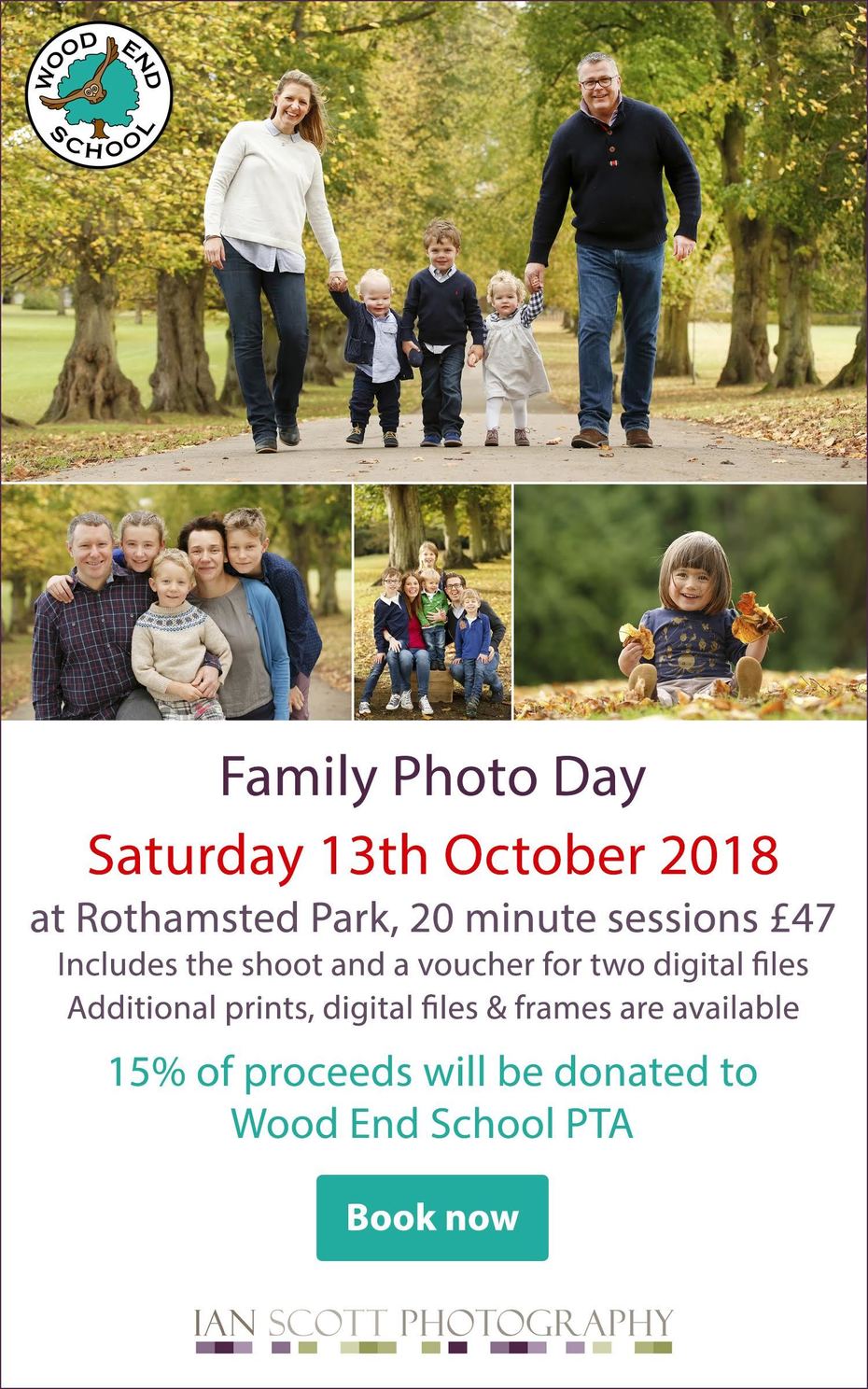 DISCO FOR PARENTS AND CARERS Saturday 13th October 8pm to midnight
CHILDREN'S DISCO Friday 19th October - More details next term.
?? POSSIBLE CHRISTMAS EVENT ??
We would love to run a Christmas event - but we need people to help organise. Without your help these events will not happen. Please let us know if you can be part of a team to get this underway.
PTA Meetings 2018/19 - Time 7.45pm in Staff room - everyone welcome
Monday 24th September 2018
Tuesday 6th November 2018 - 7.30pm start for AGM